Curriculum
"Children are born ready to learn. They cultivate 85 percent of their intellect, personality and skills by age five. The first months and years of life set the stage for lifelong development" (NRCIM 2000). So choosing the right early learning and care environment is among the most important decisions you will make for your child. 


Curriculum Overview
Our Centre is committed to providing all our young children with opportunities to maximise their potential and to develop a foundation for future success in learning.​
Our Program aligns with the EYLF and is influenced by an Emergent Curriculum model. As a result our program places a strong emphasis on play-based learning and the child's right to be an active & empowered participant within their own learning. All programs balance indoor and outdoor activities, active and quiet play, and individual and group experiences.

Daily Curriculum
The Daily Curriculum is developed through a collaboration of family, child and Educator input. It is created with the child's individual interests and skills in mind.
Each room completes a Daily Journal that is uploaded on the website. The learning stories recorded in this journal, form the basis of plans and provisions for future experiences.
This program is a clear reflection of the interests and needs of the children each day and is available for viewing in the centre and via the website.

Parent Input
Parent Feedback and Input, no matter how big or small, is sought and can be shared by conversing with Educators or filling out a Parent input form, which is available on the parent sign in desk in the foyer. Mary Street Early Learning Centre encourages you to record feedback and suggestions as often as possible.
Mary Street recognises that you are your child's first and most influential educator and we aim to work in partnership with you to support your child's learning and achievement. We welcome and encourage your feedback and participation at all times.

Individual Programs
Our Educators observe all children's learning and achievements throughout the year and documents this journey in your child's individual portfolio. This information combined with your feedback is used to develop your child's individual program.
You can view your child's Individual online Portfolio at any time using your family's unique log in code via the website.



Our Program incorporates:
» Educational play – to allow your child to make their own choice and decisions
» Structured activities – to follow instructions and build their co-operation skills
» Group activities – to participate and co-operate as a respected team member
» Arts and Crafts – to challenge your child's creativity and experiment with a variety of materials
» Technology Play – to learn in a different context, using technology such as computers and iPads
» Indoor and outdoor play – to explore play, and learn to behave appropriately in different types environments
» Performances – to build their confidence when in front of an audience while learning to follow instructions.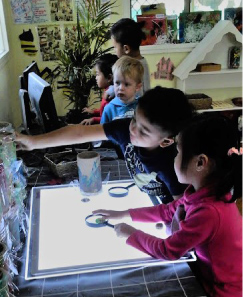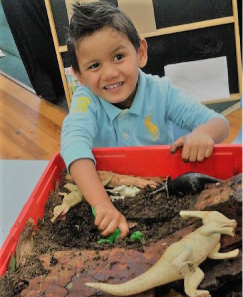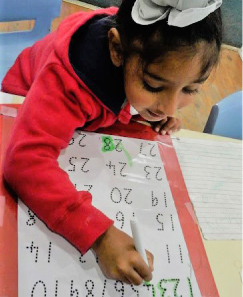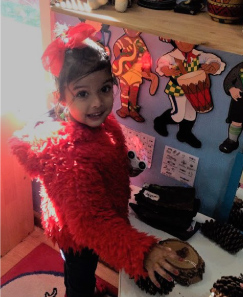 School Readiness Program
Our school readiness program is provided to children going to school. This program is more structured and focuses on preparing the pre-schoolers for kindergarten, the next stage of their education.
The School readiness program includes homework, school group, more in-depth concept learning, fine tuning skills (in writing, reading, numeracy, learning of social rules) and self-help skills (like shoe lace tying, buttoning and grooming).
​
Literacy & Readiness​
» Recognising their own name in written format
» Writing their own name
» Beginning to recognise letters of the alphabet
» Beginning to write letters of the alphabet
» Beginning to recognise and write a few numbers
» Drawing pictures with detail
» Sorting objects according to category
» Demonstrating the concept of opposites
» Holding writing implements with a correct grip
» Using scissors safely and with control
» Recognising shapes and colours
» Finishing a task and tiding up afterwards
» Participates in imaginative play
» Understanding sequences of events
» Demonstrating an awareness of road safety and stranger danger
» Packing their own bag
» Following through on instructions without constant supervision
» Forming letters on a line going from left to right
» Putting shoes and socks on independently
» Health, Hygiene and Safety, including sun-protective behaviours, dental and oral hygiene, etc.
» Interacting positively and politely with adults
» Working in small and large group situations